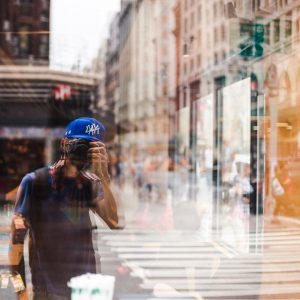 Creative Mess is an idea I got back in 2009. I wanted to start a stream in the form of a blog and write about the two things that interested me the most at the time. They were Marketing (which I was studying back then), and photography (my hobby since high school). It never even crossed my mind I could add mountain biking to the equation (in 2009 GoPros didn't even exist).
So I started a blog that autumn, named Creative Mess. The blog was in Croatian (it still is, I just don't write as much as I used to), and it covered topics related to marketing.
Over the years I struggled to create some kind of content that would be easily consumable to people all over the globe. I started separate blogs: one about Mountain Biking and the other about photography, and now, I decided to sum it all up in one place.
The blogs are still on separate subdomains, but they all use the same theme which is customized for each of them since they will be hosts to different types of content.
About me
I am a 30-something all-around Digital Marketer with a passion for great content. I am currently employed as a Head of PR for an NYC based agency Five. When I'm not juggling all kinds of content for them, I do it for myself here.
(Visited 129 times, 1 visits today)